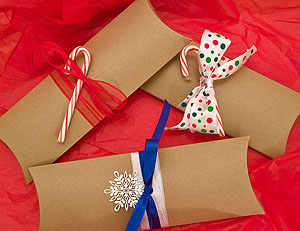 This year's festivities on the hill are Fri. from 4-8 pm. Below is a list of each merchant's event. Lots of sales, treats, fun activities, music, and even Santa! I am doing an ONLINE gift certificate special all day, with 10% off for you, plus 10% to the QA Helpline. This is a chance to get a deal, while also benefiting an awesome neighborhood organization. Please order here and let me know if you have any questions. And maybe I will see you out there—it's a great way to support our local shops.
Here's the info in the Queen Anne View as well.
THE ANNUAL UPPER QUEEN ANNE MERCHANTS
HOLIDAY MAGIC 2013
Sponsored by the Greater Queen Anne Chamber of Commerce qachamber.org
A & J MEATS & SEAFOOD 2401 Queen Anne Ave N
Open 'til 7pm. Enjoy refreshments and enter to win a $25.00 gift certificate. Please consider picking up an "Angel" from our Queen Anne Helpline Giving Tree.
BELLA FIORE ORGANIC MED SPA 1629 Queen Anne Ave N
Open House and Gift Card Raffle.
BLUE HIGHWAY GAMES 2203 Queen Anne Ave N
Roll a dice for 1-20% OFF. Kids – enter in our coloring contest!
charley + may co. 2225 Queen Anne Ave N
holiday magic italian style ~ meatballs, cookies, chianti and tiny martini's.
d.j. nate will mash up Sinatra and macklemore. live tree trimming in the windows with the King Sisters.
charley's christmas cracker celebration: 20% off all sales over $30.00
CEDERBERG TEA HOUSE 1417 Queen Anne Ave N
Celebrate the holiday season with African holiday music and samples of Cederberg's specialty Rooibos drinks and South African baked goods. Also available ~~ build-your-own gift basket: choose from an assortment of South African cookies, candies, cakes, teas and gift certificates, specially packaged and priced so that you can create your own unique gift basket – a perfect holiday gift for friends and family.
CHOCOLOPOLIS 1527 Queen Anne Ave N
4-9pm – Enjoy samples of chocolate hand crafted in our own chocolate kitchen.
Nibble on cheese and crackers while you shop.
COMMUNIQUE CARDS, GIFTS & TOYS 2211 Queen Anne Ave N
Drawing for a Nutcracker ~~ Winner can choose from of our stock of 200+ German Nutcrackers.
For the kids – free balloons.
DENTISTRY 2223 Queen Anne Ave N
Holiday and gingerbread cookies; holiday crafts for the kids; Sonicare gift basket drawing.
LITTLE PEARLS KIDS DENTISTRY
Holiday Magic Special: Complimentary spin brushes for all new patients in December.
We are providing complimentary dental screenings for babies up to the age of 12 months
as a service to our community.
SMILES BY SMITA ORTHODONTICS
Holiday Magic Special: Complimentary new patient exam and $500.00 discount off full orthodontic
treatment booked by December 31, 2013.
DOMANI PIZZERIA & RESTAURANT 1515 Queen Anne Ave N
Join us for Live Holiday Music with local musicians. Warm up by the fireplace; discounted hot drinks – hot cocoa, coffee, tea. Happy Hour prices on wine. Cheers!
EL DIABLO COFFEE 1811 Queen Anne Ave N
Free 8oz drip coffee.
HAUTEYOGA Queen Anne 2131 Queen Anne Ave N
15% off retail; 5 yoga classes for $50 (save $20).
HOMESTREET BANK, Queen Anne Branch 1835 Queen Anne Ave N
3 to 7pm we will be partnering with Smilebox to bring you all the Holiday Joy. SANTA will be here for pictures. Holiday cookies, hot apple cider and other refreshments for our neighbors.
LAURIE SWANSON MASSAGE 1817 Queen Anne Ave N, #210
Online gift certificate special all day Friday December 6th ~~ 10% off for you + 10% to QA Helpline. Please visit us at LaurieSwansonLMP.com.
MIMISAN SPA 2207 Queen Anne Ave N
Come with your friend for a pedicure and get $5 off of your pedi during this holiday season.
MY DRESSING ROOM 1817 Queen Anne Ave N
15% off all boots.
NANCY'S SEWING BASKET 2221 Queen Anne Ave N
Draw your discount from our holiday stocking and save 10-30% off your purchase!
Share-the-Joy Dress Raffle — Enter to win a new wardrobe for your American Girl Doll™, handmade by the Staff. All proceeds will benefit Mary's Place, on lower Queen Anne.* Tickets on sale December 6th–15th. *To find out how Mary's Place is empowering women and children, visit marysplaceseattle.org.
ONCE UPON A TIME 1622 Queen Anne Ave N
While the kids decorate sugar cookies and make ornaments you'll have time for shopping.
Explore both floors of our toy store with special gifts for all ages.
QUEEN ANNE BOOK COMPANY 1811 Queen Anne Ave N
Receive one of our new canvas tote bags with you purchase of $100 or more!
QUEEN ANNE DISPATCH 2212 Queen Anne Ave N
Please enjoy 30% off sweaters, shoes, boots and outerwear.
QUEEN ANNE FRAME & AVENUE ARTS 1621 Queen Anne Ave N
Hot cider & cookies. 10% OFF tonight: chic jewelry, scarves, candles, artful cards, photo frames, ornaments & more…
STUHLBERGS HOME & GIFTS 1801 Queen Anne Ave N
Celebrate the season at Stuhlbergs! Enjoy our festive selection to decorate your home, hearth and tree!
TWIRL CAFÉ 2111 Queen Anne Ave N
Build-Your-Own Hot Chocolate — $1/cup — featuring a buffet of seasonal toppings.
Keep those fingers warm for Holiday Magic!
UMPQUA BANK 1630 Queen Anne Ave N
Come and decorate your very own holiday ornament; Enter to win some great holiday cheer; Enjoy a cookie and some hot cocoa while watching a holiday movie. Cozy up with your very own Umpqua Bank Queen Anne, and bring along your unwrapped gifts, we can help you with your entire gift wrapping needs!!
QA Holiday Magic Events + Massage Gift Certificate Special Fri. 12/6